Your Child's Birthday Celebration with The Rainbow Entertainment Company's
Inter-Active Children's Theatre™! (IACT™)

This year, make your child's Birthday Celebration exceptionally special with an Inter-Active Children's Theatre (IACT™) performance of their very own! The Rainbow Company provides costumes, sets, a Professional Storyteller and Actor at your home, recreation center, church hall, community room or other specified location!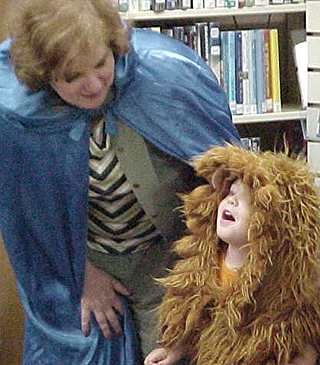 Your child and their friends experience first hand Rainbow Company magic as they become the characters in
Snow White and the Seven Dwarfs
Sylvester and the Magic Pebble
Sleeping Beauty
The Voyage of Sinbad
Treasure Island!
Click HERE FOR ALL OUR TITLES!
Performance packages at affordable rates throughout the DMV! For more information on Birthday Celebrations, and Inter-Acitve Entertainment for any occasion, call 24/7!
703-239-0037
---
All Rights Reserved • Copyright © 1991-2015 The Rainbow Entertainment Company Incorporated.